Pedro Martin on the Miami Landscape: What Terra Group Did for the Communities in the Magic City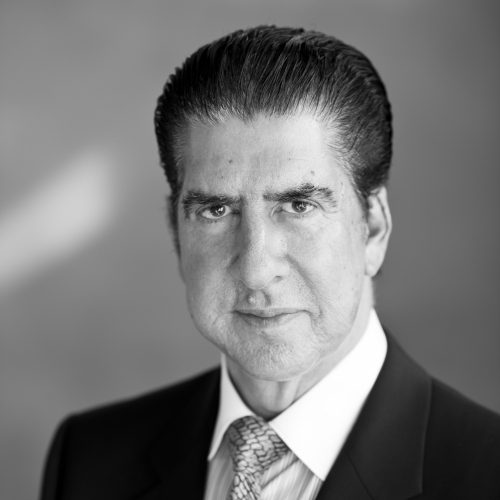 GLASS, Eighty Seven Park, Botaniko Weston: these are just a few stunning structures under the Terra Group's portfolio. Worth a combined total of $8 billion, that number is just one testament to the legacy of its founder and former CEO Pedro Martin.
However, it's not just physical assets that Martin has relied on to do his part for the community. His story proves how an entrepreneurial spirit combined with a sincere love of South Florida can enhance a landscape in more ways than one.
To truly make a difference in places like South Florida (with a population of over 9 million people), it takes more than a few years of labor. Pedro Martin's career is firmly rooted in his academic pursuits. Like many success stories, he started with one degree before opting to go for another. After getting his bachelor's in engineering, he got his JD from the University of Florida in 1978 before becoming a partner in a prestigious firm.
Both fields of study would prove to be instrumental in starting a real estate development firm decades down the line. As an engineer, he would absorb the nuts and bolts of creating projects from scratch. As a real estate and banking lawyer, he would learn how everything from lending to construction crews can affect your best-laid plans. He would take years of professional experience and invest it all in a business that would fundamentally raise Miami to new heights — sometimes quite literally.
Improving a city is a fairly vague goal, one that can be accomplished in any number of ways. For Pedro Martin, he was determined to set measurable milestones at his firm. Thankfully, they always included treating the communities around him with as much respect as he treated his business empire.
While Martin always had a suspicion that he would form his own company while working as a lawyer, he knew that his company would be more than just contracts and schedules. Terra Group brings economic opportunity to Miami, employing people from all walks of life and giving them the means to gain experience and support their families.
The company is also heavily involved in philanthropy, with its leadership team donating, volunteering, fundraising, and sponsoring a number of organizations. From Miami Children's Hospital to the Miami Conservatory of Music to the Florida Historic Trust, Martin of Terra Group has always given back to causes that benefit families, individuals, and his beloved homeland on multiple levels.
Protecting and enhancing Miami has always been at the heart of his operation, which is why Terra has been as proactive as possible about sustainable practices. The company is currently led by Pedro's son David, but he's busy implementing policies that were established long before he officially took over.
The air, water, and soil quality of Miami aren't just metrics for the Martins, they're an indicator of health. This isn't a matter of sacrificing one neighborhood to serve another, but of cutting back on pollution in every conceivable way.
Of course, the most obvious thing that Martin has done to change the landscape is to create buildings that inspire the onlooker and enrich the lives of the users. Spanning across all asset classes, including residential and industrial, the portfolio of Terra Group is one gem after another.
This is because Pedro Martin has always prioritized the aesthetics and the practical attributes of his designs. A gorgeous condo of glass may be stunning to look at, but it's fundamentally worthless if residents find themselves constantly baking in the sun at all hours of the day. Terra Group's properties are conceived of by best-in-show architects who understand how the city works and what its denizens are really looking for when they imagine what their home should be.
When people see a Terra building, what they see is creativity in action. For instance, the Grove at Grand Bay is two side-by-side structures with levels that rotate from the third-floor up. This twisted shape stands out against its more traditional brethren and gives the city just one more reason to consider itself unique. By contrast, the gated community of Vintage Estates brings a touch of European flair to South Florida. Inspired by the hillside homes in Italy, buyers can choose from Georgetown, Tuscan, or Coastal-style homes.
Martin is pleased to play a role in building the economic vitality of Miami by constructing commercial enterprises, such as Pines Market and Doral Commons, he considers his residential properties to be truly special.
The time we spend at home, whether it's planning parties for loved ones or watching the sunrise from our windows, are the moments that shape our lives. The amenities that Terra Group offers, such as on-call butler service at Park Grove, are a way to give the residents a little consistency in a chaotic world. When professional and personal responsibilities pile up, the Terra Group has developed a sanctuary that can alleviate some of the worst of the stress.
Pedro Martin's story is one of hard work, but more than that, it's one of establishing a legacy that will inspire pride in his family, city, and ultimately, the world. Terra Group is internationally renowned for its portfolio and for its commitment to development. From planting trees to using locally made building materials, he's always looked to set the example rather than follow in someone else's footsteps.
Pedro Martin on the Future of Terra Group
David Martin has already been steadfast about preserving his father's core values. It's Pedro's hope that David will be able to adapt processes and protocols based on the changing times without abandoning timeless qualities of respect, integrity, and ingenuity. These fundamentals have been instrumental in the financial success of Terra. More importantly, they're those that will live on when future generations get their turn.
Read more: note (copy pasted )